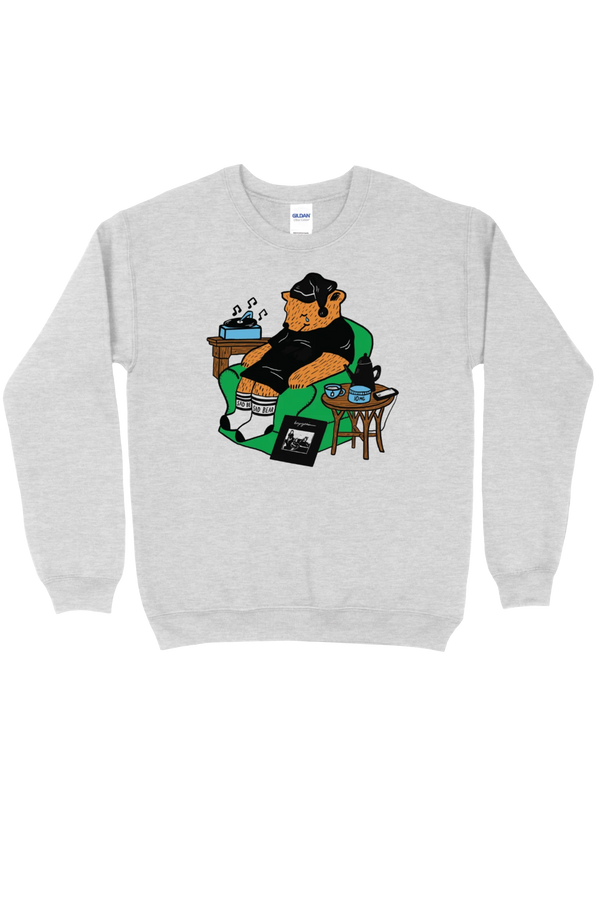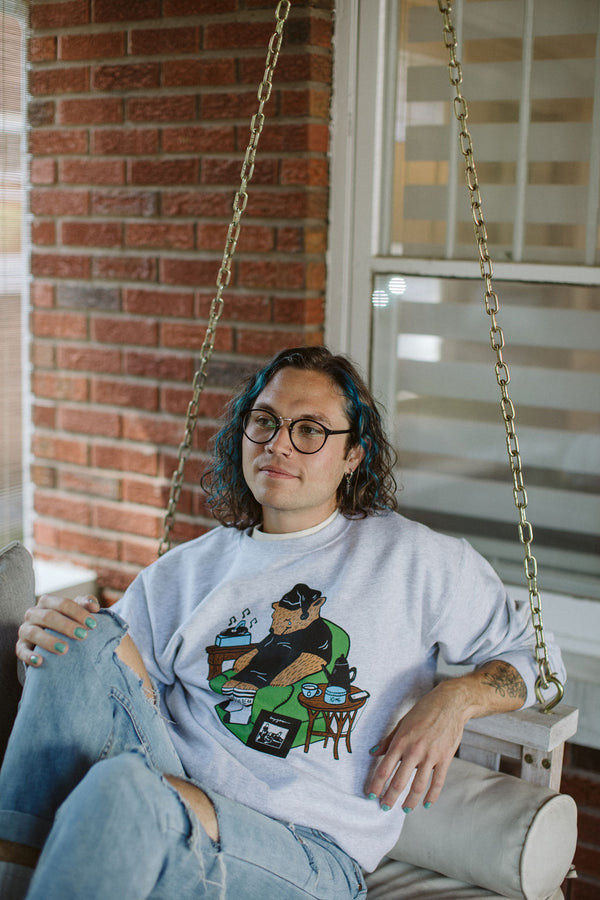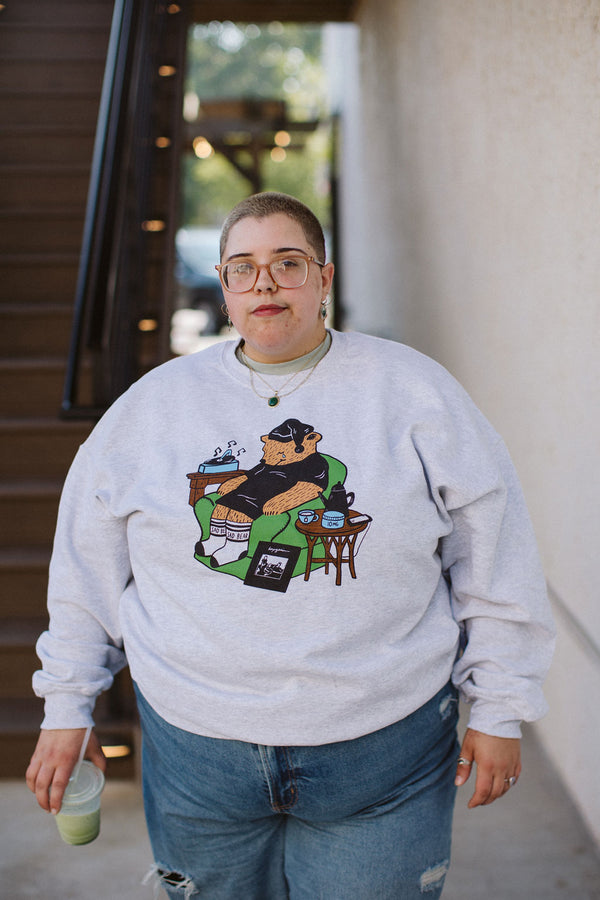 You've heard of Sleepytime Bear, but Sleepy Sad Time Bear is honestly way more relatable. They've got their record player spinning Boygenius, wearing their sad socks, a hot cup of tea, some edibles, and their phone handy for doomscrolling. 
Also available as a tee and a sticker!
Printed on an Ash Gray crewneck sweatshirt.