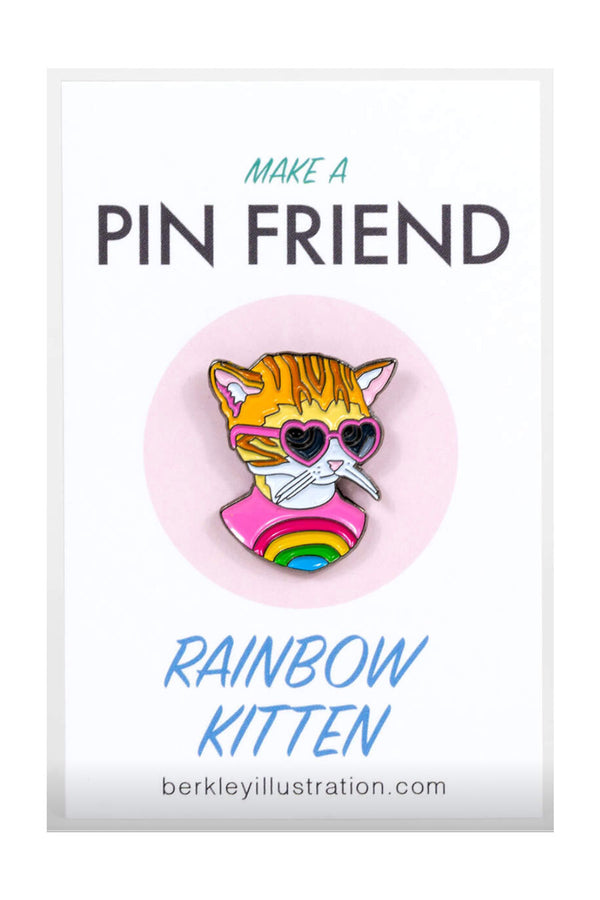 What's better than a little orange tabby kitten? Well, one wearing a rainbow tshirt and heart sunglasses I guess.
We love the Berkley's illustrations. Whimsical, with a hint of downright seriousness, you'll see the personality of his animals shine through as they're dressed up in their Sunday best.
You've seen the prints by Ryan Berkley, but now a select few animals appear on enamel pins too.
Twelve color enamel pin with standard pin back with metal clasp. 
Comes packaged in cellophane sleeve.