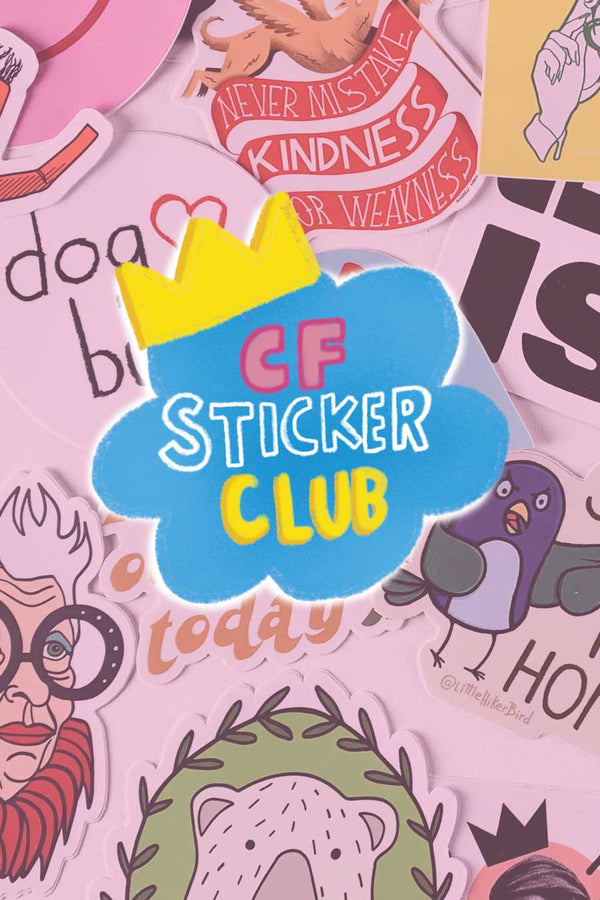 The gift that keeps on giving and is way more fun than the Jelly Of The Month club.
For $4/month (plus a little over $1 in shipping), we'll send you a random sticker!
Each month, you'll receive an email to approve payment. Cancel anytime, we do not keep your financial information.
Stickers will be shipped with First Class Mail (no tracking) during the first week of each month. We'll make sure it's one you haven't already purchased.