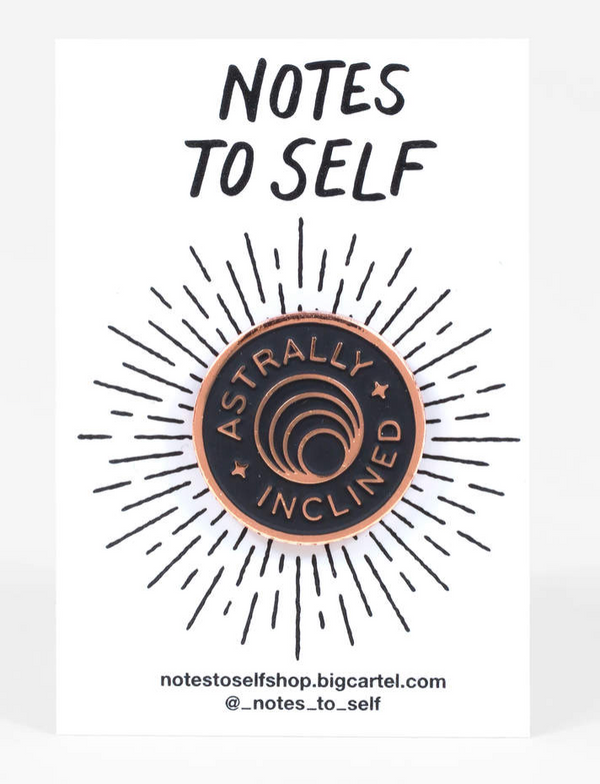 Founded by Leigh McKolay and Aaron James Draplin, Notes to Self is a project that was created to act as a reminder that we are stronger together.
This pin is for those who transcend space and time on a regular basis.
Deep space black enamel and rose gold-toned pin.
Standard pin back with a silver rubber clutch that won't slip off.